BIODEGRADABLE

CUTLERY AND STRAWS

There is not much time to find alternative solutions to replace plastic straws, stirrers and cutlery – the ban on single-use plastics in Europe comes into force in 2021. Offering and using them will be a crime and will have consequences. This is the only means of quickly and tangibly controlling the levels of environmental pollution that cause climate change. The BeBio catalogue offers strong and high-quality products that are pleasant to the touch, thanks to which food businesses can continue to offer convenience to their customers. We offer HoReCa, sold separately and as combinations of cutlery in biodegradable packaging.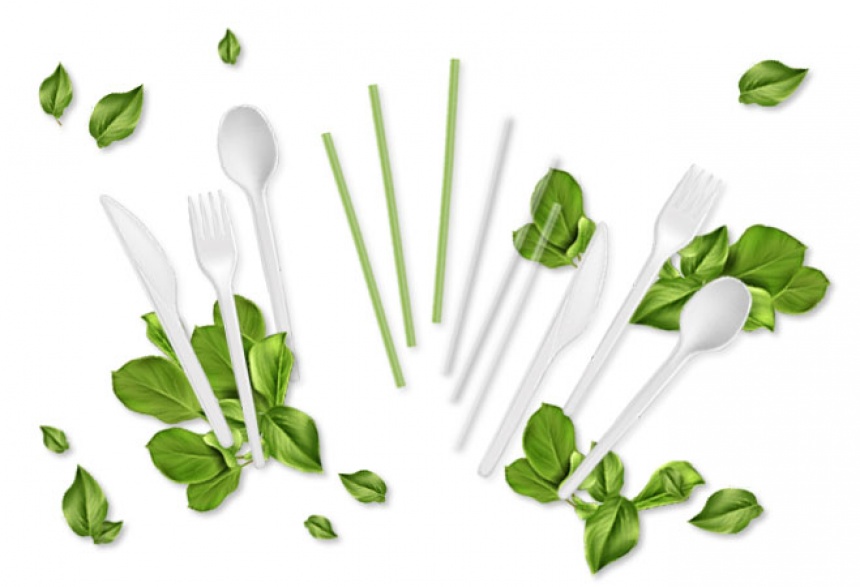 CUTLERY
FOR PEOPLE THAT FEEDS THE SOIL
The use of cutlery is an evolutionary convenience for humanity. First came the knife, followed by the spoon 2,000 years ago, with the fork appearing a thousand years later. Today, eating conveniently means doing it on the go, anywhere, without relying on proper dishes or cutlery, i.e. using disposable ones. This is probably why small plastic knives, spoons, forks and straws have become as much of a pollutant as shown by studies and clean-ups of beaches and mountains around the world. BeBio cutlery is made of CPLA, a plant bioplastic. It decomposes in just a few weeks, turning into humus. High-quality, strong, comfortable to hold and edge-free, our cutlery is superior to plastic in terms of appearance and feel. Capable of withstanding temperatures from -20°C to + 200°C. Sold separately or as sets in their own packaging.

NATURE-FRIENDLY

STRAWS

Drinking or offering cold and fresh drinks with plastic straws does not seem like a crime against humanity. But it is a fact that plastic straws are one of the most irritating pollutants on the planet and have a lethal effect on natural life. Straws are both a convenience and indulgence. That is why we offer this environmentally friendly option – disposable biodegradable straws. Pleasant to the touch, BeBio straws come in different lengths and diameters, straight and foldable. They are made from renewable plant materials – high-quality and nature-friendly. Sold in HoReCa packages and separately in biodegradable packaging.

Contact
us
Fill in the form below and one of our representatives will contact you